Believe it or not, we still exist.
The band is on it's 4rth incarnation, however, we continue to trek along and the line-up contains more founding members than you might think after 20-odd years making music together.
A brief history of Saucer:
V1 – Aaron, Alex, Jay, Jef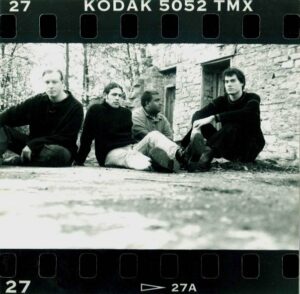 Formed in Waterloo in 199<coughs>…we had dreams of conquering the world with rock and roll.  Well…we enjoyed being creative and making noise together and after some initial success (winning UWaterloo Battle of the Band as well as making an appearance on 1997's CFNY's New Music Search CD) we migrated to Toronto and cut our teeth on the local music scene.
V2 – Alex, Jay, Jef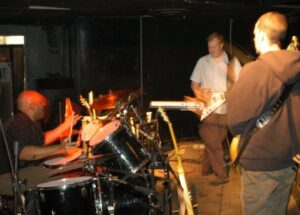 Aaron departed and the band continued as an instrumental power-trio.  At the time this was an extremely strange configuration for a band, however, having blazed the trail, we realize we were pioneers of an un-named genre charitably described as being "not-entirely-obscure".  Hipster cred before it was cool!
V3 – Aaron, Jay, Jef, Michael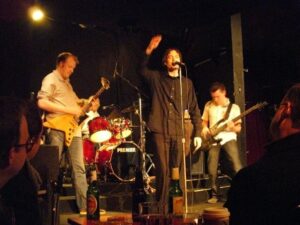 Alex departed to perform in and tour with the Warped 45s, Aaron came back and we recruited Michael on Bass duty and kept playing music with re-added lyrics.
V4 – Alex, Jay, Jef, Michael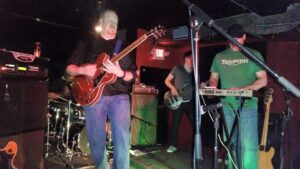 Aaron left again, and Alex, now a talented multi-instrumentalist, returned.  Having redundant bass players is a many splendorous and not entirely needed thing, so Alex is also playing keys and guitar as well.  HE'S AMAZING.
We're all older.  Most of us have children.  In fact Jay is the only one without children, so when you see him, make sure to ask "HEY JAY, WHEN ARE YOU HAVING KIDS? because if our years of experience in rock and roll and life has taught us anything it's that people love being asked that.
Rock and/or roll.